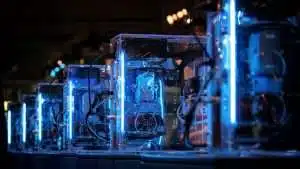 Complete Solutions For All Your Computer Needs Computer and Network Security – Email Server and Mobile Device Support Laptop Repairs – Desktop & Server Repairs Finch Computers provides computer repair, complete solutions for the needs of Corporate, Small Business & Home Office. By effectively combining our expertise and experience with professional service, we are able to…
Read More
I.T. Support And Consulting
Finch Computers will troubleshoot, maintain, deploy & inform you on the current status of your network and potential expansions, including new security implementation with active directory if your a Windows Server customer or any flavor of Linux to completely new architecture.
These services are available on a per call basis , however a service contract is highly recommended as this will allow for preventive maintenance and allow for the opportunity to spot problems early on before they get critical.
Word Press Webdesign. Blog, website, or both
Build a blog, a full website, or a combo. Personal blog, portfolio, business site — it's up to you.
Visit Our Sister Company Primate Web FX
Drop us a line today for a free quote!